Founded in 1985, Ribbons has a long history of production in the Rhondda valley of South Wales.  We are proud to employ a highly experienced team who are skilled in the weaving, dyeing, coating, printing and cutting of webbing.   Our expertise means we are able to offer exceptional quality, finished webbing at competitive prices.
From lightweight webbing and technical fibres through to industrial webbing with the highest breaking strengths, we are able to produce narrow fabrics and technical textiles to meet all of our customers' needs, whatever their industry. 
Our research and development staff can offer expert advice on product innovation and the use of webbing in numerous applications to meet all customer requirements. 
All webbing and technical narrow fabrics are manufactured in our 55,000 square foot facility in the UK.  Our manufacturing process utilises fifty weaving looms, four warping machines, and four dye machines with computer controlled colour matching technology. 
Ribbons utilises the highest quality yarns and fibres to manufacture our products.  In addition to Polyester and Nylon webbings, we also have the capability to manufacture technical products using Ultra-High Molecular Weight Polyethylene (UHMWPE) and aramid fibres, often manufactured under the brand names of Dyneema® and Kevlar®. 
We recognise that safety, strength and durability is key in the development of all of our products and manufacture to strict quality assurance standards and industry specific requirements.
Our focus on manufacturing high quality products to exacting customer specifications has established Ribbons as a leading supplier of webbing and technical narrow fabrics. Our loyal customer base across a wide variety of sectors and industries is testament to the quality of our webbing products and our ability to sustain long lasting relationships with our customers.
Ribbons has a highly skilled and experienced workforce. Coupled with a high priority on customer relationships, Ribbons are able to offer high quality products with great customer service at competitive prices
At Ribbons we are mindful of the impact of business on communities and the environment.  Within our manufacturing processes we aim for minimal waste of our raw materials.  Our teams' skill in production processes and focus on quality in all areas of our manufacturing reduces waste and minimises our impact upon the environment.
We are also proud to support good causes within communities at both a local and global level.
Our webbing was recently donated to Friends of Rwandan Rugby, a local charity that seeks to introduce the sport of rugby to children in Rwanda. This initiative aims to encourage the growth of rugby as a sport whilst encouraging healthy lifestyles for children in Rwanda; promoting and developing the sports ethos of fair play, respect, friendship and of course, fun.
Our webbing was sewn with tags and used as team identifying markers.  Many of the children had never seen a rugby ball before, but as you can see, that didn't stop them from enjoying the game.
For more info please visit www.friendsofrwandanrugby.com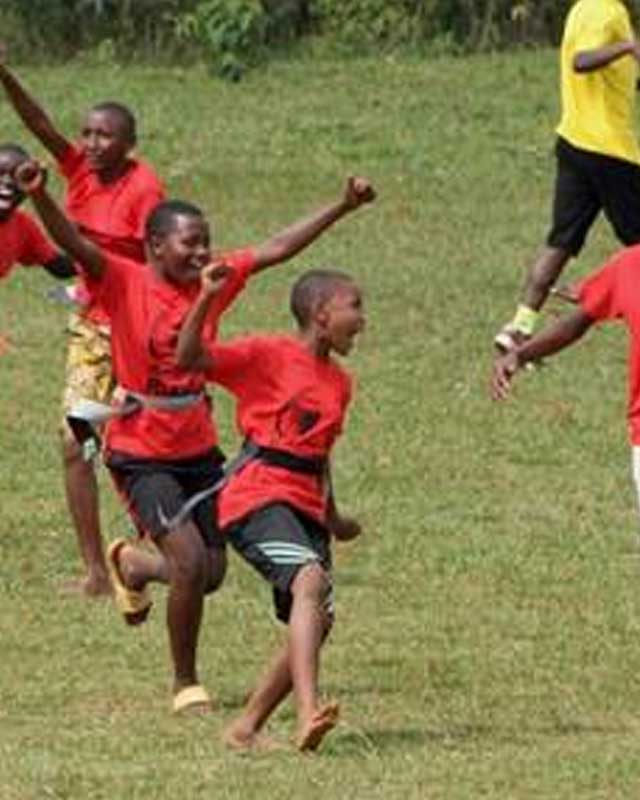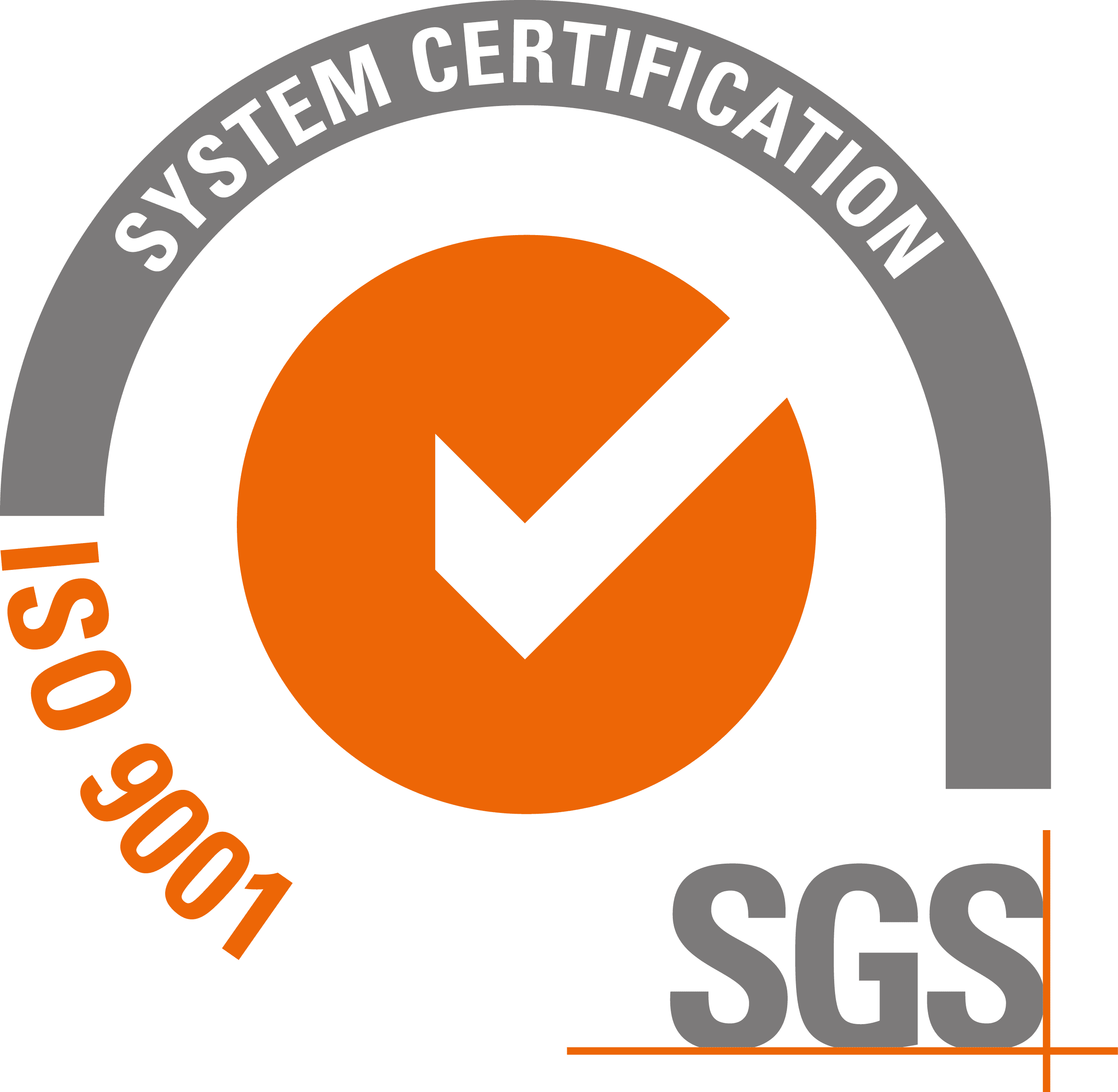 We are independently assessed and credited to ISO 9001:2015 standard offering quality assurance on all of our products at a level of quality management recognised internationally.
Ribbons Ltd have been a supplier to P&P safety Ltd for a number of years and have continually serviced our requirements in a professional and timely manner.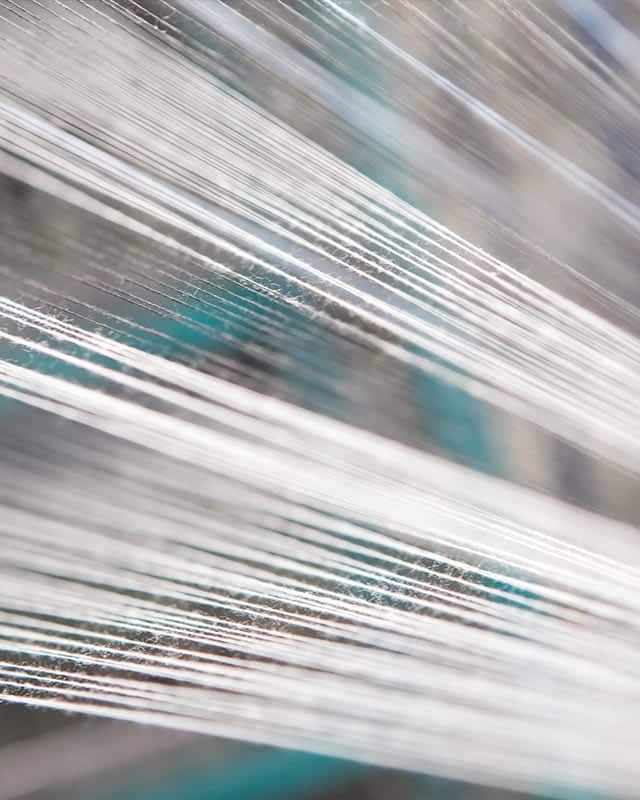 Ribbons has a fully equipped laboratory on site, which includes a Howden tensile testing machine for heavier webbing and Lloyds tensile testing machine for yarn and lighter webbing.
Full testing and quality is carried out to customer specifications and industry specific requirements.
Can't see what you're looking for?  Our research and development team work closely with customers on product innovation.  Call a member of our team to discuss your requirements.
Address
Ribbons Ltd, Treorchy Ind Estate, Treorchy, CF42 6EJ,
United Kingdom
Call Us
Tel: +44 (0) 1443 432 473
Fax: +44 (0) 1443 437 413